Meet the employees of Organic Poland
President of the Management Board
tel. 81 744 80 90
email: robert.holowiecki@organicpolska.com
Development manager
and QMS Officer
tel. 600 062 213
email: michal.wojcik@organicpolska.com
Production and technology Manager
tel. 516 200 245
e-mail: piotr.holowiecki@organicpolska.com
Customer Service and Logistics Manager

tel. 517 178 700
email: jakub.gembal@organicpolska.com
Office manager and purchasing specialist

tel. 81 744 80 90
e-mail: katarzyna.wrobel@organicpolska.com
Manufacturer and supplier of cardboard and paper packaging.
We create specialised packaging from multi-layered corrugated cardboard, often enhanced with additional elements to stabilise the loads being transported.
We fully exploit the potential of cardboard to protect, transport and store goods at every stage of the logistics chain.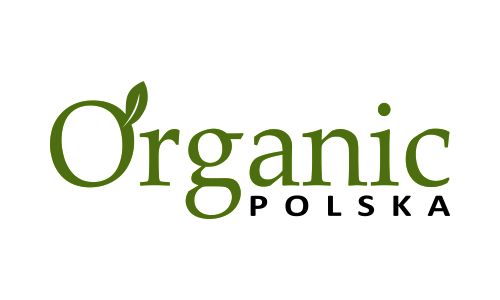 A family business with tradition and great potential
The core of the workforce is made up of members of one family, who have jointly created Organic Polska from the very beginning and now together take care of further dynamic development. The company has undergone a transformation from a distributor of paper bags to a manufacturer of sophisticated cardboard packaging. At the same time we have expanded our team and invested in machinery and infrastructure.
2015 was a landmark year for the company going forward. It was at that time that we started working on shapes and boxes created from multi-layered cardboard glue, which we produced ourselves from commercially available corrugated cardboard variants. Packaging created in this way eliminated transport damage for our customers, often while reducing the weight of the packaging.
We have been operating in the market since 2009. We have a client who has continuously
has been working with us since our inception.
The first glulam was made manually. In 2016, we bought our first glue machine. Another machine, which is more modern and has a larger working light, appeared at Organic in 2018. Another purchase in 2018 was a strapping machine, enabling more professional packaging, and a processing machine, allowing us to produce large and complex die-cut packages. Overall, 2018 was a year of significant changes at Organic Poland. We changed our headquarters, so that our production, storage and office space doubled.
The current warehouse has a ramp, which, together with additional equipment, speeds up unloading and loading. In 2018, we bought our first Linde electric forklift. In 2021, we bought another one.
We ended 2021 with an investment in another converting machine giving us new production possibilities for flap and cut packaging.
The year 2021 will see the purchase of yet another and even larger plywood machine, which, among other things, will allow us to produce octabins of at least 10 layers of cardboard, with a height of more than 1,600mm.
In 2021, we have increased our cardboard pallet production capacity many times over by investing in well-equipped outlets for gluing such pallets.
In 2021, we joined the ranks of companies that use European funds to finance their growth.
We celebrated our round 10th birthday in 2019, but it was 2021 that proved to be a record year in terms of increased sales and increased hiring.
Our results would not have been possible had it not been for a significant increase in sales of products using glulam: standard and large-size cardboard pallets, cardboard IBCs of various capacities (1000l, 500l, 200l), boxes with glulam fillings and multilayer dividers with positioning elements.
Other important pieces of equipment that give us additional capabilities to serve our customers well are a plotter and specialised software for packaging design. We can create dedicated solutions for our customers and produce prototypes or test series in a relatively short time.
Organic - a company appreciated not only by customers
Our consistency has earned our company numerous awards:
4 times in a row between 2015 and 2018 - we were awarded the title of Business Cheetah by the European Business Institute;
2 times, in 2016 and in 2018, the institute awarded us the title of Efficient Company
for two consecutive years, 2015, 2016, we were awarded the title Strong Trustworthy Company;
in 2018, we were also the winner of the 1st edition of the Family Firm Forum ranking organised by the Forbes Poland monthly.
Also in terms of awards received, 2018 proved to be an exceptional year for us. We received 3 different titles conferred by 2. different prestigious organisations.
Cardboard packaging manufacturer Organic Polska Sp. z o.o. is a family-owned company with a wealth of experience. Present on the market since 2009, from the very beginning we constantly introduce newer and more interesting products tailored to the needs of the most demanding customers. Our product range includes: cardboard IBCs, transport packaging, cardboard pallets, stabilising elements (i.e. cardboard profiles and spacers) to name a few. Our solutions help customers eliminate heavy materials (e.g. wood) and non-organic materials (e.g. polystyrene foam) from their processes, simplify packaging, and eliminate transport damage to generate savings and improve the customer's image. If you want to learn more about our offer and how we can improve the logistics in your company, contact our advisors personally.
ul. Lubelska 5
24-173 Markuszów